About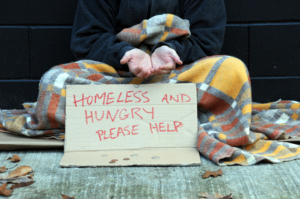 Ephesians 2:10 tells us that the church is the body of Christ, "God's workmanship created in Christ Jesus to do good works." We believe this includes, among other things, providing hope, dignity and love towards the poor and vulnerable.
We also read in Galatians 2:10 that Paul is asked when ministering with the Gentiles to "remember the poor, the very thing [he] was eager to do."
But what does it really mean to "remember the poor?" Giving them resources, buildings, clothing and food?  Is simply giving things helpful or harmful?
The 2:10 program is about equipping the church to "remember the poor" by effectively loving the vulnerable in the community where it has been planted.  While there is no one formula for transformation, God's Word gives us critical understanding and wisdom that will help to guide our interactions with the vulnerable.
It begins by addressing the issue of poverty at its root. We then develop a biblical response to loving others. Finally, we learn to do simple acts of love in response to God's leading, using our unique resources and giftings.
This might seem too simple, but God uses our simple obedience to bring transformation in our communities. We have seen it happen time after time! It can happen to you and your community also!
Our ministry practices and training originated out of years of experience working with thousands of impoverished churches in Asia. As we have traveled around North America and New Zealand telling stories of transformation in these communities, we are often asked, "Can our church get that training too?" We are very excited to bring this transformational training to US churches, to help you engage with the vulnerable in your community. More →
Stories and Articles