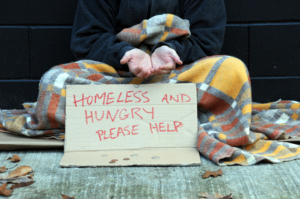 The church today has an incredible heart to care for the less fortunate in our world and is faced with both overwhelming needs and countless opportunities. Our goal in this seminar is to help churches steer their passion into highly-effective ministry among the vulnerable that is based in love and biblical truth.
The seminar is made up of biblical principles and practical skills shared through workshop-style trainings. Each training builds upon the vision to equip believers with biblical truth to effectively love the poor, while recognizing the common fears and obstacles that often stand in our way. The ideas are also presented in such a way that everyone at your church, from pastors and lay-leaders to casual attenders, can be challenged and inspired.
What is taught in the trainings?
First, we look at Scripture to understand God's truth as it applies to ourselves and others. We consider what it means to depend on God for transformation amongst the vulnerable as we build skills to love and serve them. Then we build on these foundational ideas with training in practical skills.
Listed below are a few of the key ideas we share:
Why is it critical for your church to be involved with the poor?

– Believers in North America have infinite opportunities to learn through good instruction and sound teaching, but we really cannot grow if we remain uninvolved in the ministry of loving others. When we give ourselves away for the sake of others God does something in our heart. As the church, our spiritual health and vitality is directly connected to our willingness to serve and love others. As the body of Christ we need more Jesus, and one place we can find Jesus is in the face of the poor. (Matt. 25:31-46)
Mustard Seed Actions – So often we crave BIG events and BIG results. If we don't reach thousands then we must be failing right? Our "go big or stay home" culture can cause us to not act at all. Yet the Bible, time and time again, encourages followers that God uses small (even foolish) things to accomplish his kingdom purposes. Mustard Seed Actions challenge churches to start with small acts out of which God can grow great impact.
Depending on God – When things get difficult or when we get stuck, we tend to put our heads down and work harder. How often do we end up quitting…exhausted or disillusioned? We definitely need to work hard and be stretched out of our comfort zone, but if we really want to see our communities transformed, we need to realize that only God can transform. It takes prayer, fasting, pressing into Him and recognizing our dependence.
Loving not helping – in North America, there are services to cover almost everything the poor need. So what is the church's role? The homeless and others will tell you, "We don't want you to 'fix' us. We want to know if you care." What does that mean for us as the church? How do we love those who aren't always easy to love?
Transformational Truth – We believe in the power of biblical truth to set individuals, communities and nations free. The root of most poverty, suffering and injustice is lies. If we want to see transformation in our world, then we must begin by applying God's truth to the lies that cause brokenness.
How do the seminars work?
The "Love Well" seminars are led by one of our 2:10 staff facilitators, typically at your church and in a manner that fits your needs. The full seminar consists of approximately six hours of training. This can be done over the course of a day, several days or split into weekly gatherings. The seminars are very interactive and include discussion, study, video and reflection time.
If you are looking for a way to engage and equip your mission's team, leaders or full congregation into local ministry, the "Love Well" seminar is a great fit. We believe you will leave convicted, equipped and empowered with tangible ideas on how to begin effective ministry to the vulnerable in your community.