The Impact of a Lie
Youth in rural Asia are growing up in a new world. The increased accessibility of education in the last forty years has meant that those who speak a minority language are being exposed to and learning the majority language of their country. They now have access to new ideas and opportunities. Television and ease of transport mean that, where only twenty years ago most people accepted that they would grow up to live the same lives their parents had, now youth are starting to imagine a new future. Some families, dreaming of a better future, send their teenage children to the cities.  Unfortunately, because these young people do not have much education or any vocational skills, they often end up working in sweat shops, or worse, become prey for sex-traffickers. Without a firm foundation of biblical truth, these young people are vulnerable to the "old" lies of fatalism and helplessness on one side, and the "new" lies of materialism on the other.
Bringing Truth
The WDC provides youth with opportunities for both physical and spiritual development. Through vocational training and discipleship the center longs to see young people becoming effective Christian leaders and bringing a godly influence to their families, communities and churches. The students that attend the center come from a variety of backgrounds. Most of the students are from minority groups in the country. This year, a third come from areas where there are no Christians. This presents a unique opportunity to reach isolated areas and people groups. Other students are the children of pastors and church leaders. They hope to learn more about the Bible so that they are able to take on leadership roles when they return home.
Program Details
WDC is a boarding school operating a two-year program.  It's small—only twenty-eight students—to allow intensive discipleship and mentoring. The curriculum of the school is a balance between vocational/life-skills training and Bible studies/discipleship.
Bible Studies and Discipleship
Christian staff live at the school, serving as mentors and teachers to the students. They encourage the students to learn to apply biblical truth as they deal with life's challenges. Bible study classes are taught on weekday mornings and evenings, starting at a foundational level and guiding them to grow deeper.
Vocational Skills
Vocational training is provided in two tracks—construction-related skills for men, and health, nutrition, housekeeping and small business skills for women. Additional classes are offered in areas such as agriculture and sewing. A small business on campus allows students to practice customer services, basic financial management, and stock management. All students also learn basic life skills, such as work ethic, personal finance, time management and business etiquette. Students are able to use these skills either to get jobs in the city or to develop businesses in their home villages. The school has an excellent reputation and, as the last class graduated, the school received more offers of employment for their students than they could fill.
Stories and Articles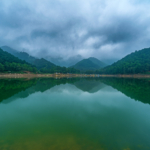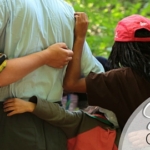 Joe and Susie
Glimpses of God are everywhere – in the small actions of churches loving neighbors, speaking out against violence, loving the differently abled. They appear in amazing acts of culture change … Continue reading Joe and Susie →